Food Services
We offer this information for our members but feel free to share with anyone who could benefit, and contact us if you think someone could use help understanding or accessing these services.

Meals on Wheels Service
2009A Enterprise Way  Kelowna, BC V1Y 8G6
HOT MEALS
$8 – includes soup, entrée and dessert.

Low salt & low fat meals suitable for diabetics.

Minced, pureed or vegetarian meals available.

FREE DELIVERY to your home in Kelowna, Rutland and Westside.

Up to three days a week.

Delivered over the lunch hour by kind and generous volunteers who joyfully give of their time and vehicle.

Delivery is Monday, Wednesday and Friday for Kelowna
Delivery is Tuesday, Thursday and Saturday in Rutland and the Westside.

We appreciate cancellation notice of at least 48 business hours.

Available to anyone who has difficulty purchasing and preparing meals

Payment is preferred monthly in advance for the hot meals, cash or cheque to the volunteers or mailed to the office.
FROZEN MEALS
$7.50/entrée (2 portions) and $3 for soup (2 portions)

Home delivery for $3.00 per order (within a 5km radius). Further distances are $5.00 per order (Rutland and Westside)
Pureed or Gluten Free Entrées available by Special Order
Frozen Soups (double portion)
Chicken Noodle, Meatball Noodle, Beef & Barley, Green Pea, Minestrone,Borscht Soup
Frozen Entrees (large or double portion):
Beef, Chicken, Ham, Pork, Vegetarian, Turkey, Fish & Seafood
Soups & Entree Details Here: Meals on Wheels 'Dinners @ Home Service'
Payment may be made by cheque or cash to the volunteers or mailed to our office

Seniors Outreach & Resource Centre
115-2055 Benvoulin Court, Kelowna BC V1W 0A5
Light Housekeeping

Minor Home Repairs

Light Yard Word & Snow Shovelling
Lake Country: Megan Ross 778-215-5247 /  Peachland: Christina MacMaster 250-767-0141 / West Kelowna: Debbie Elliott 250-768-3305
STEP 1
Place Your Order
Simply send us your shopping list, your store(s), and your options.
                  ORDER ONLINE OR PLACE YOUR ORDER BY PHONE
STEP 2
We Do the Shopping
We will visit any store in the area. Items big or small, in few or plenty.
ANY STORE IN TOWN DELIVERED TO YOUR DOOR
STEP 3
Items Arrive
Your complete list accurately fulfilled and delivered to your door.
ORDER FOR YOUR FRIENDS OR FAMILY ACROSS CANADA
STEP 4
Payment At Door
Service is $10.00 and 10% of your shopping bill(s).
CHOOSE TO PAY BY CASH, CREDIT, OR DEBIT AT DOOR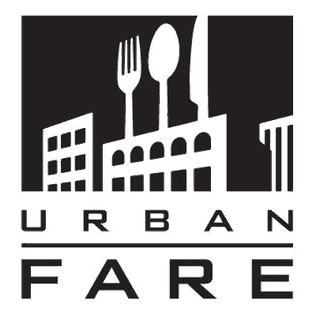 Urban Fare – Mission Park
Phone:

250-860-0225 Guest Services

Extension

655 and ask for Marty
• Fee $5 plus delivery fee of between $5 to $15 depending on where you live
• Groceries and/or meals from the restaurant can be ordered
• Delivery is dependent on what and when you phone in your order
• Order may be paid with cash on delivery or by credit card at time of order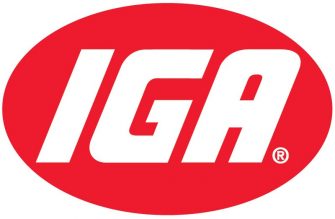 IGA Glenmore area – 250-868-3009
1940 Kane Road Kelowna, BC V1V 2J9
• $10 delivery fee
• call before noon and ask for Helen or Rachel
• payment made on delivery by cash or cheque
IGA Rutland – 250 762-9234
590 Hwy. 33 West Kelowna, BC V1X 6A8
• $ 5 delivery fee
• must spend at $50
• call in on Wednesday before noon
• delivery is Thursday
IGA Lake Country – 250-766-2591
9-10017 Main Street, Lake Country, BC
• $10 delivery fee
• call before noon, any day and delivered same day
• payment made on delivery by cash
• credit card may be used at time of order
Urban Harvest Organic Delivery
Phone:

250-868-2704  

Fax:

250-868-0463  Email: order@urbanharvest.ca
Warehouse Address: 806-A Crowley Ave (open for public sales on Saturdays from 9am – 1pm)
This is for a 'box' of produce with some choice as to the contents.

Save-On-Foods also have a phone in program but you must access it through Interior Health (you have to be registered and have a case manager. Talk to Katy at 250-980-1485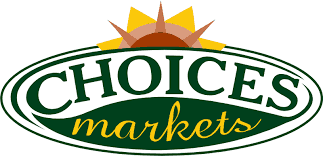 250 717 8263
Phone in order on Wednesday and up to 10 am on Thursday
Delivery day is Thursday
Delivery is $12.50
Pay by cash or cheque to delivery driver
Credit card by approval of store manager
Please let us know if you discover any links that no longer work, or services no longer as identified and we will make the changes.