1825 RICHTER STREET KELOWNA
We maintain a heritage classroom at Central School in the heart of downtown Kelowna. Central is a beautiful building that is now well over 100 years old. The heritiage classroom is setup to fully resemble a working classroom that would have been typical 50 + years ago. Everything from blackboards, books, school bell, desks to wall hangings are part of the original classroom setup. Arrangements can be made for tours of this classroom which are available for students and the public.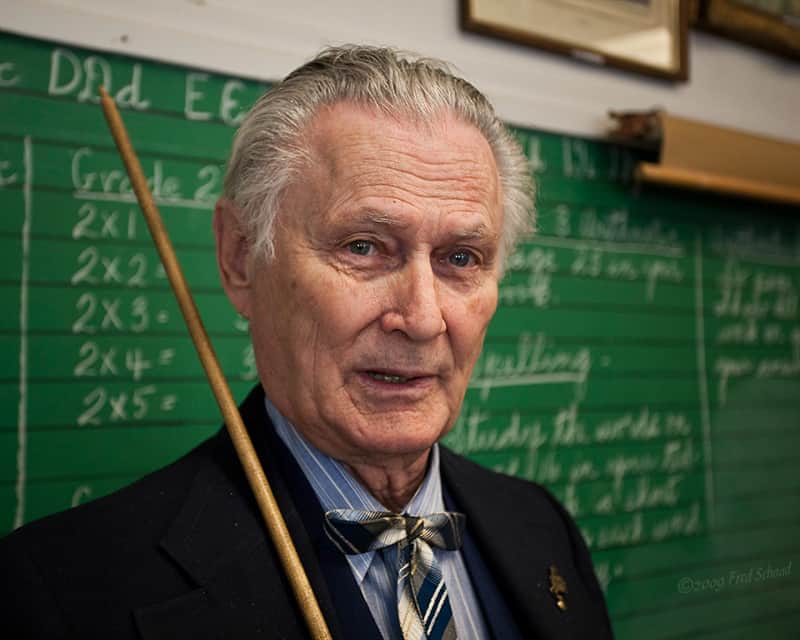 Photo by: Fred Schaad Photography
After numerous years of service to the Retired Teachers of Central Okanagan, Sig Ottenbreit has decided to retire from the CORTA Executive. Sig was CORTA President from 1997 to 2007. He previously served as Vice-President for a number of years. He also served on the CORTA executive from 2007-2016 as Past President. After so many years of service to CORTA and as a Rep to the BCRTA, Sig says he has attended enough meetings! All retired teachers thank him for his long and dedicated service to CORTA and for his work and efforts located at Central School. With his retirement from the executive, he will have more time to devote to his wife, Millie and to the Heritage Classroom and his other community efforts. Thanks Sig!